How To Be a Great Youth Sports Coach: Part I
We asked a group of 27,000 coaches.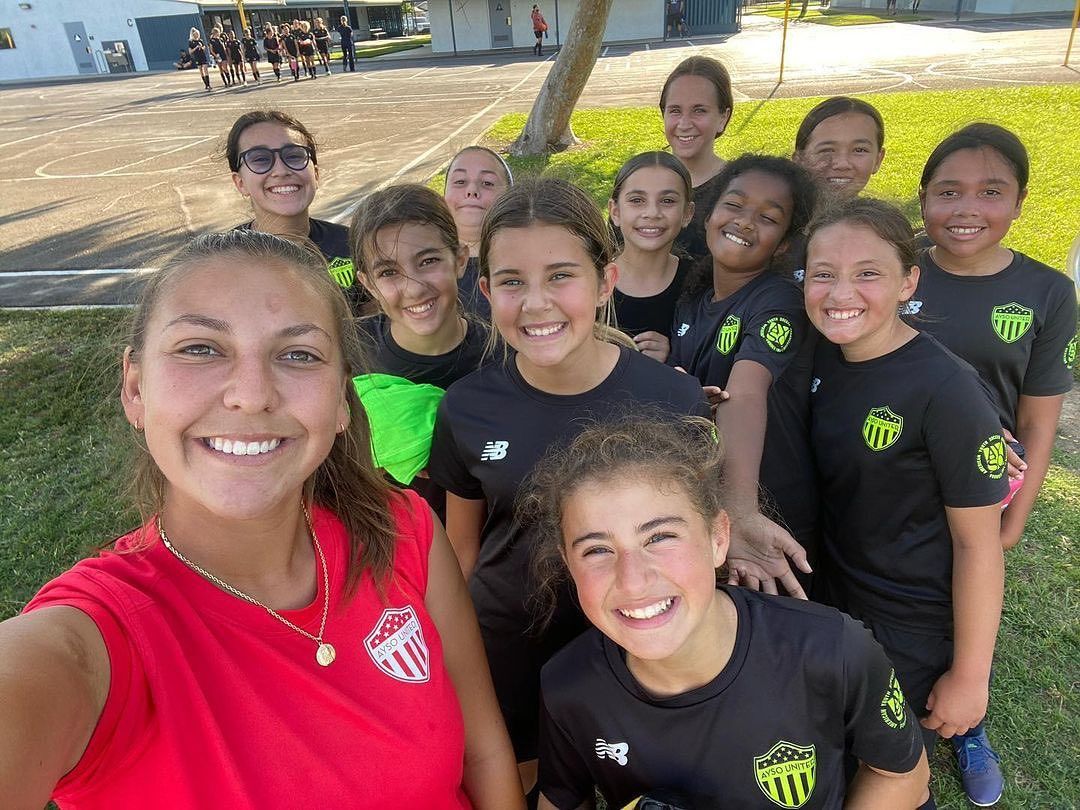 Coaching youth sports is a rewarding and impactful role that can shape young athletes both on and off the field.
We reached out to experienced coaches and contributors to the Facebook group Youth Soccer Coach to gather their best advice and tips for how to be a good youth sports coach.
In this blog post, we categorize 46 valuable coaching tips for youth sports, shared by coaches. Let's dive in!
Building Relationships and Connection
"Make a connection with each kid, even the smallest thing like asking them how school was, or finding out their favorite food or maybe they like fishing, but find it, and ask about it. It shows you care to know them more than just as 'a player'." - Matthias Kestler
"Each kid is different, get to know them." - Jeremy Nadeau
"Be kind, be understanding, be encouraging, but above all be there." - FE Poole
"Make them want to come back next season." - John Parrigon
"Love them. Be passionate about working with them. Be honest to them. Be a father to them. Give them freedom to play. Lead by example. Keep your promises all the time. Encourage and motivate them when it's necessary. Compliment them whenever doing good. Last but not least, give them all game time (good or bad)." - Lucky Dunn
"Coach sports like you're coaching life. Effort, hard work, sportsmanship, teamwork. Have fun, play hard." - Eric Smith
"Care....just care!!!" - Robert J Condurso Jr.
"Care more about the kids than winning." - David Howard
Growth and Confidence
"Build Relationships, Establish a Growth Mindset, and Be A Student of the Game." - Jeff Turner
"Teach more than you coach." - John Aduogo
"Kids do not all grow at the same rate, so take the step-by-step way of teaching skills." - David Howard
"Trust your players. When players feel trusted, they gain confidence and a confident player is twice as good." - Mike Dogantzis
"A confident player is twice as good." - Mike Dogantzis
Positive and Fun Environment
"No lines, no lectures and no laps. Divide and conquer (I use colored wristbands). Show instead of tell. Make running fun, not a punishment." - Curt Jorrey
"This is supposed to be fun, even in an intense session with a high-level team, they're kids, so mix in something fun. (Same for you as a coach, if you take yourself too seriously, you're doing it wrong)." - Matthias Kestler
"They feed off your energy, show you care, teach the right way, make it fun!" - Julian Sanchez
"Energy and enthusiasm! Come prepared; be prepared to pivot." - Nagel J Ted
"Good sense of humor, make practicing fun to be there." - Louie Ramos
"Have the understanding that winning doesn't add value to your abilities as a coach. Your job is to create passion and growth in a sport where these young players could play for decades." - Jacob Plummer
"Put your ego aside." - Ugur Cris Tümkaya
"Don't fall into playing duck duck goose just because they are talking and seem bored." - Nagel J Ted
Leadership and Communication Skills
"Don't let parents influence decisions." - David Papp
"Communicate with parents. Explain why development is important than winning. Once they develop and learn play structures, winning will come next. Remember they are kids and want to learn and have fun." - Kyin H Kyu
"Make your philosophy to open doors for your kids and hold them open as long as you can." - Sean Yohe
"Prepare more. Talk less. Be honest and genuine." - Jeff Ginn
"Get coaching education, learn how to communicate better and coach more effectively." - Artur Aghasyan
Overall Approach and Philosophy
"Kids first." - John Freitas
"Emotional Intelligence." - Javier Frausto
"Be ready to provide life lessons wearing a coach's costume." - Christian Saguay
"Do what's best for kids. Sometimes this is not what's best for your team." - Greg McGreevey
"Know when you 'top out.' If your players are getting bored, not advancing, kind of stagnant, either get better or hand them off to a better coach. Self-awareness is perhaps the top attribute a coach can have." - Nagel J Ted
"Respect is a two-way street, teach it AND model it." - Matthias Kestle
"No matter how much work and thought you put into developing a drill you thought would really hit the skill you wanted, if it is failing, get over your frustration and ego and drop it." - Nagel J Ted
"Run drills to improve everyone, but work with each player individually. Every player advances at their own pace, but if you can break down the skill into parts that explain the biomechanics, they have a better chance of getting it." - Nagel J Ted
Being a great youth sports coach is about more than just teaching athletic skills. It's about fostering a positive environment, instilling important life lessons, and nurturing young athletes to reach their full potential. Throughout this blog post, we have explored various coaching tips, from effective communication and leadership to emphasizing player development and sportsmanship.
By implementing these strategies, you can create a supportive and engaging coaching experience that leaves a lasting impact on the lives of your athletes.