How To Be a Great Youth Sports Coach: Part II
We asked a group of 14,700 softball coaches.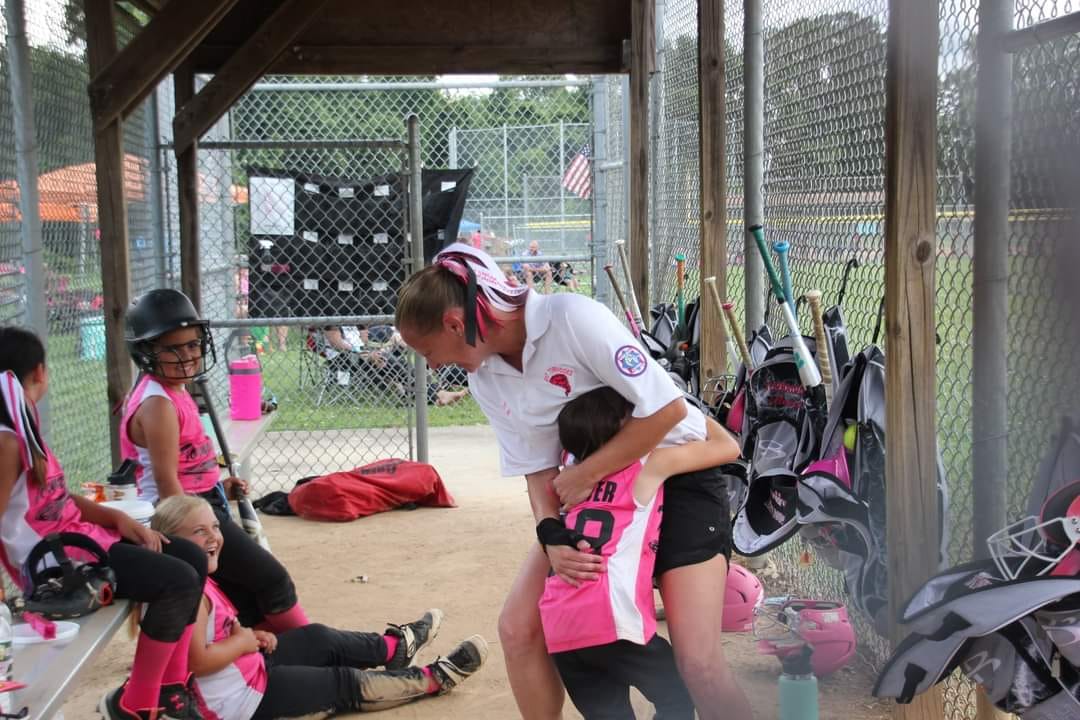 Being a coach for youth sports is a fulfilling and influential position that has the power to shape young athletes in various aspects of their lives, both in and out of the game.
Our quest for coaching wisdom led us to consult seasoned coaches and contributors of the Softball Coaches Talking Softball Facebook group, where we collected their top-notch advice and tips on excelling as a youth sports coach.
Within this blog post, we have compiled 61 invaluable coaching tips from experienced coaches. Let's explore them together!
61 Tips For Coaching Youth Sports
"Teach them a little…get them to want to come back" - Izzy Isbell
"Keep it light. Make it fun, but make them work. Instruct with short and simple instructions. " - Jessica Malmquist
"Don't forget to Develop EVERYONE.... this is often lost when coaches think they need to be competitive. You can do both which builds strong team chemistry" - Thomas McElroy
"I have 3 rules and all my players know these rules still til this day: #1 Try Hard #2 Be respectful #3 the most important.....HAVE FUN." - Morgan Massey
"Treat them like the children they are and use patience, teach don't yell, remember to make it fun, focus on growth and development, let winning be a natural consequence of playing the game well not the only outcome" - Valerie Alston
"Teach them to compete and that it's okay to want to win. Make it fun while doing it. Winning is fun!" - Orry Frye
"However, I feel the biggest thing is, when they mess up, ASK THEM!!! Ask them what they could have done differently, ask them what they should have done. I see a lot of girls get down on themselves if you "over coach" but if you ask them what they could have fixed, they usually know the answer... and when they do, I say ok... show me on the next one! Stay positive. And again, make things fun." - Jessica Malmquist
"Get to know your players! Some need praise praise praise, others take direction well, some need more of a firm voice to bring them back in. But overall KEEP giving praise for every improvement you see!" - Jessica Malmquist
"The learning starts in practice, and it's done by repetition. And never, ever belittle any player, remember they are kids and how you present yourself, and how you treat them will always encourage a good work ethic, which will carry over into the games. Be a teacher first because being a coach is only 1% of the equation." - David Whitten
"Keep an eye on those who need assistance or are struggling with a skill. Those players and their parents love to see when a coach can devote some 1 to 1 time on working with them." - Mark Ceci
"Explain things. Hold everyone accountable. Make their space safe. Encourage. Include." - Mary Guillory
"There are 2 main reasons why kids play sports. 1: to belong to something great; 2: to have FUN! 🙏 We are coaches to serve, not to be some sort of tyrant. Respect the kids and understand without the kids you would not be a coach. Always see that being a coach is a privilege, and always expect no one to congratulate you, or see your efforts. You are there for the team. Being a coach is a selfless act of love and caring." - Sergio Hernandez
"Have fun and make sure the players laugh. They are there to learn to love the sport and young so they aren't going to have perfection." - Erin Mainville
"Always remember why you are doing it - it's not for plastic trophies!!" - Jay Hamilton
"Make it about the kids and development. Winning will come once the kids start to mesh together and all your hard work comes to fruition. Everyone likes to win but sometimes you gotta put in some work with kids that truly want to be there over kids who put out no effort but have Raw talent." - Kristie Alewine Garner
"Two separate things: First, coach for 3 things...constant development, have fun, and do the first two good enough they come back the next season.  - Dustin Weiser
Second...only coaches fail, not kids. We either fail to get them the necessary reps to be successful or we fail to have them in the spots needed to be successful, kids make mistakes. Failure is a result of choices made (by coaches) mistakes are a result of not being properly prepared (players)" - Dustin Weiser
"Remember they are kids.. and are learning. Mistakes happen, learn from it and move on." - Eric Lee
"Make it fun, remember they're still kids- BUT let them know when it's time to be serious, so expectations up front seem to help. Think of ways to build their confidence. Listen to them- ask them what they think they need to work on. Let them try new positions. Reward them." - Correna Flores
"Send the parents to the car." - Jacob Price
Deliver feedback in a 'Comment sandwich': I love how you did xyz.. .. next time we need to fix xyz,... so keep it up bc your doing amazing/great!" - Jessica Malmquist
"Start by having a ton of positive energy." - Jeremy Holmes
"Patience, make it fun, and remember no one is getting signed to be pro tomorrow." - Brad Oneill
"Listen to the children, and remember when you were their age! Relate to them, protect them, and guide them..... everything else works itself out!" - Christopher J. Burgess
"Always remember..... It's just a game, have fun!" - Brian Matela
"Don't ruin them before they have a chance to play in high school!" - Steve Kerby
"Don't expect to be liked as a coach. Also don't underestimate any kid's value to the team." - Andrew Jolissaint
"Coaching mentally is more important than physically! Build them strong both! If they aren't mentally strong it's so easy to fall apart. Most of all have fun!" - Sarah Schuman
"Make practice the best part of their day. Be fun, but also hold them accountable. Give constructive feedback, and explain why they are doing a drill or skill. Do the drill or activity with them." - Jaime Colyar
"Get to know your players! When you show that you care about them as people, they return the respect and will listen to you as a coach. Have fun but set expectations- kids need boundaries to focus and grow. Challenge them! If you don't push them they will never know what they are capable of. Celebrate all victories - big and small. Positive reinforcement is the fuel for progress." - Tif Kratz
"It's more than a game! Each child is not the same. Learn your kids and how to coach them individually. Listen and encourage, praise. Have fun. It's not that serious it don't always have to be hardcore. Be approachable and coachable yourself. Invest in these kids not just the game." - Christian Benjamin Jr.
"Coach them hard, love them harder." - Jason Hutchison
"Patience and structure. Fundamentals from the beginning and include some games or rewards at the end of practices to keep it fun. We also journal a lot." - Tracy Binkowski
"Everyone can win, but what happens when you don't. Teach them how to process failure and use it for growth. "We don't lose, we learn"." - Robert Wright
"Everything with grace!" - Amanda Brown
"Show your athletes love! This is a game of more failure than success. Invest in your athletes and they will give you more than you ask of them!" - Travis Parrish
"Fun!! At that age love the sport, teach them to love the sport!!" - Scott Bond
"Stay positive" - Ty Rietkovich
"Let them be kids!" - Amy Bolen Butler
"Positive reinforcement is key. When negative reinforcement is needed do it in a positive way." - Jeremy Meador
"Teach them the fundamentals" - Yorkville Foxes
"Teach don't yell" - Scott Newell
"Support them 100%. They're still learning how to be humans, not just ball players." - Stephanie Stewart
"The thing I do with the little kids as I try to make them my friend and goof off with them before I start teaching them they seem to do a better job, listening and paying attention. But that's just my style." - Brian Strickland
"The team will feed off the coach's energy so you have to bring it every day." - Eric Ramirez
"Emphasize life long skills like teamwork, grit, accountability, resepect" - Buddy Harlin
"Coaching is more than being a coach. You're a cheerleader, therapist, safe place, teacher and role model. Act accordingly. Admit when you don't know or are unsure and seek the answer. That'll bring you more respect than pretending. Keep learning with an open mind. Sure there are "certain" ways to do plays but you can create plays that are similar that involve your stronger players. There's not necessarily a "wrong way" with plays, just different looks." - Cheryl Roeper
"Make it fun." - Jeff Bair
"Do you think coaches like Nick Saban, Jim Harbaugh, Carol Hutchins, or Tom Izzo really cares what a parent has to tell them when it comes to coaching? No, they do the right thing and listen so that parent can feel like they are getting their word and let out their frustrations. But, in all reality they are not taking in any coaching advice from them. The job of a coach is to coach the "team" from all perspectives. For the good coaches, their players are going to be coached by the coaching staff only." - Dane Jurković
"A good coach sees when a player is distracted by a parent and has a word with that parent asking if they "the coaches" can be the only ones coaching during practice and games.  I am not saying to not listen to the parents. There are time when a parent sees something that maybe you or your staff don't see. So listen but don't stop being the coach." - Dane Jurković
"What it boils down to is as a coach you need to build a team atmosphere. Unconditionally." - Dane Jurković
"Don't stress on score, don't over emphasize mistakes, give them a way to shake off mistakes. Remember nobody is perfect and practice makes improvement." - Michael Gross
"Make sure your goals, expectations and playing philosophy are conveyed to the kids and parents right at the first practice. Be transparent . Continue to motivate the players throughout the year." - Mark Ceci
"make sure they know your intentions when it comes to playing time as that is the #1 problem area for coaches. Let them know if you play kids who are playing well and others sit or is it fair play..And does the same pertain to the playoffs." - Mark Ceci
"The same way you prepare your child for life." - Juan Gabriel Cruz
"Pay attention to detail" - Ross Boelk
"Keep it fun, keep it fair and most importantly Keep the parents on the outside of the fence! Lol Don't give up on that kid that isn't as developed as the rest of the team, as long as they are showing up and hustling to improve give a shot, it's just a game. Be firm with your expectations across the board and not just a couple. Praise the little things especially when you see a kid improve on something they have been working on." - Joshua Adams
"Coach them all equally. My goal was to always get everyone a game time hit by the end of the short season." - Danny Franzel
"Be honest" - Rick Artuso
"Send talent up, leave talent behind and do everything you can to make sure they all come back next year." - Michael Musselman
"Train and teach skills, show why the important stuff is actually important: make the game relatable" - Phil Tate
"Make sure you are there for the kids." - Dennis Hardy