Coach your own kid? Take this hard-won advice from parent-coaches
You can't be impartial with your own flesh and blood. Here's what you can do.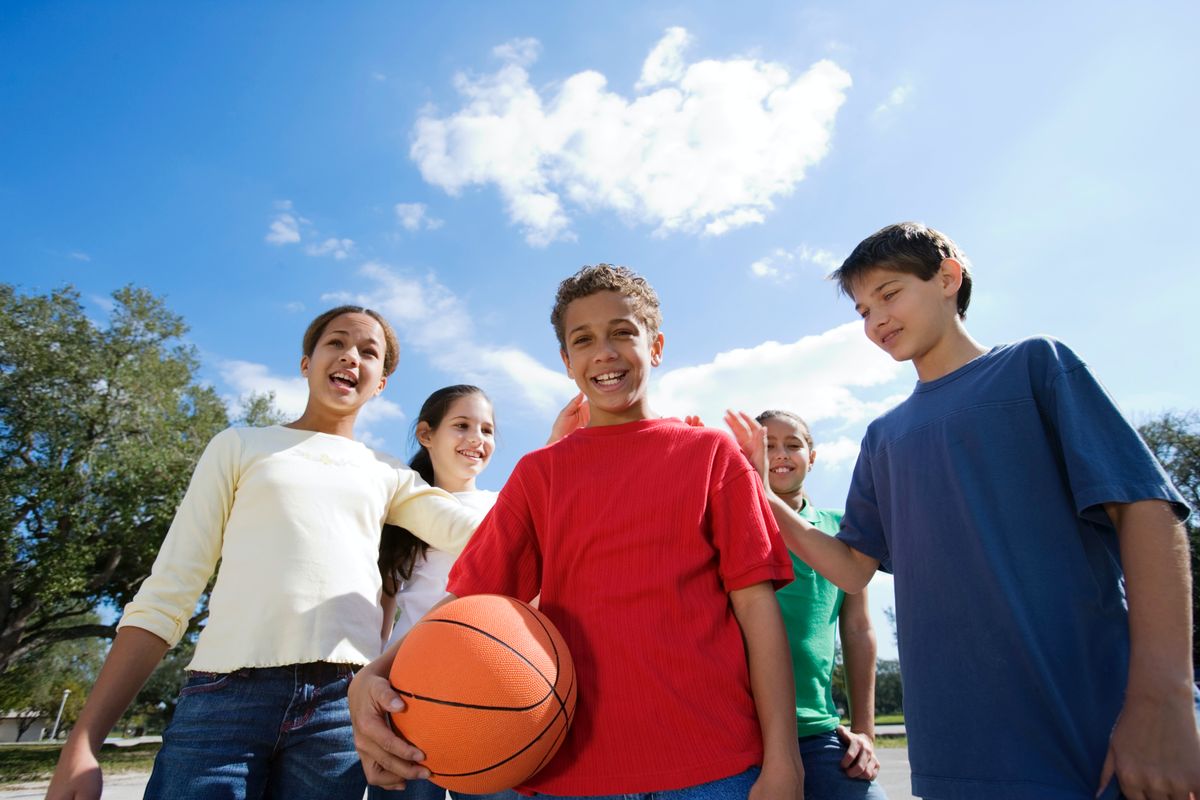 "It's a battle." "It's special." "Have fun." "Do not do it."
Just some responses when I ask a group of parent-coaches, what's your advice for coaching your own child's sports team?
Do not do it? It might be too late for that...
If you're already volunteer-coaching your son or daughter, you'll no doubt identify with this mix of excellent tips from moms and dads down in the trenches with you.
How to coach your own kid's sports team
Jerry Wilson coached his son for 8 years, and now runs his daughter's team.
"I can honestly say it was a battle with my son because I didn't understand how thin that line was between coach and dad," he says in the comment section of my post in a Facebook group for basketball coaches. "I had such high expectations for him and that lead to me spending so much more time as coach instead of dad. That blurred the line and strained our relationship."
Time taught him to better balance the coach-parent-athlete relationship.
"As I learned to firmly establish each role in my son's life, the process became much smoother," says Jerry.
"Now with my daughter, the line has been boldly established and the foundation is coming along beautifully. So, I would say set the standards for those two relationships and live up to them. I wish you much success on your journey."
More coaches soon chime in with a bounty of brilliant tips.
"I coach our daughter in a U8 team and my hubby coaches our son in a U14 team," Chantal Rowley says. "We have told the kids when we are at training/games, I am your coach, and you will be treated the same as any other team member and that is exactly what we do."
Alyssa Duffy-Smith likes to loop in external help: "Have a good assistant that can coach them over some things you can't," she says. "Sometimes it's hard to separate the parent-child relationship in sports and an outsider can help a lot."
Kevin Hartley agrees: "Have a good assistant to bounce off of to ensure you're not favoring or being too critical. And after practice and games always remind them you enjoyed watching them play. Less than 1% of players are college great - don't make them hate a thing y'all share and enjoy!"
It's a fine balance to strike, as Greg Phillips explains.
"This happens," he says: "When you correct your own kid, even in a calm voice, they take it personally and it hurts. You can coach him or her, but after practice I would go overboard communicating what specifically they did right."
"After practice and games always remind them you enjoyed watching them play" - Coach Kevin Hartley
Gina Clevenger shares her advice for setting clear boundaries: "Once you leave the practice/game/meet, only be your child's parent. Coach stays there. You don't take coach home."
"If your child gets in trouble at practice," she continues, "don't let the first words you say to them at home be negative ones. They will not view you as their parent at that point. They will still be looking you as Coach. Try to give yourself some time before you talk about it. This will allow both of you to transition from a coach-athlete relationship to a parent-child relationship."
Pressure might make diamonds, but in youth sports it doesn't often create a positive environment for your child and their teammates.
"Be honest with yourself about your kid's skill set and even more about what they want," says Charles Lundy. "We all think our kid is great and try to make them what we probably weren't. But don't alienate your relationship because you are unrealistic - that's first hand experience as I have coached 4 of my kids!"
Joe Lewis adds this: "Try to coach your kid the same way you would coach 'Jack', your friends kid. I think as a parent we expect our own kids to be way better, and put pressure on them to be better."
Vincent Cooper offers an inspiring perspective, "ENJOY EVERY STINKIN' MINUTE!!" he says. "There is no greater thing than this but do your best to separate coach from parent. No special treatment and at the same time don't be extra extra hard on them because they are yours... its one team, expectations should be the same across the board... but seriously don't let the moment pass you by without enjoying it."
Longtime coach Tony Scott leaves the final word: "I coached both my kids in AAU, and I coached them both in high school. On the court I was always Coach; at home, Dad. I coached varsity high school basketball for so long I could separate the two."
Maybe you're still inexperienced separating your roles of parent and coach. But one of these tips, shared generously by your fellow volunteers, might just help you find clearer boundaries and continue to be a good mom or dad while also being Coach.