5 Things To Say After a Tough Loss
How coaches reframe failure.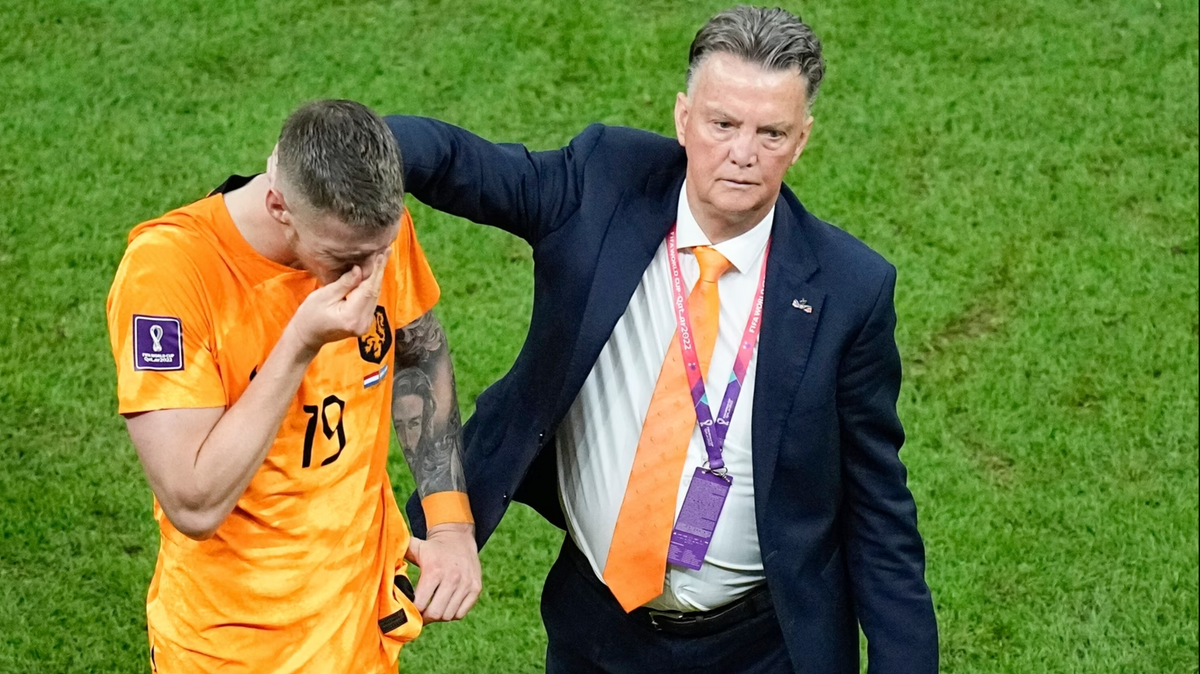 Contributed by soccer coach Stefan Angelevski
Before becoming a youth soccer coach, I thought that most of my time would be spent on getting the tactics correct. However, starting with a U10 team of players that haven't played before, things took a different turn. When the season started, the team was placed in a division way above their level. So the double-digit losses started to become common occurrence every weekend. The parents publicly celebrated when we crossed our own half, but privately were asking if we can stop playing in the league. I knew I had to do more damage control, to make sure that the players don't hate soccer anymore.
I started looking for things to say to the players after these games. While I expected to analyze and prepare a great strategy before the games, I started preparing speeches to cheer them up. After all, they were 8-9 year old kids! Long story short, most of them are still playing soccer on the same team years later.
These are the 5 things to say that I tried and worked well. I still use them today, even though I am happy I don't have to do that after every game.
5 Coaching Phrases To Lift Team Spirits After a Loss
"Tough game today, but remember, we win as a team and we lose as a team." At a 14:0 loss, probably nobody feels like a winner. However, some kids take it more personally and they remember a mistake that they made. I remember a goalkeeper being devastated because they let a goal in, even though we were already losing badly. This phrase is to make sure that the most fragile and self-critical kids still recover quickly from the loss.
"Losses are part of the game. What matters is how we bounce back from them." I remember losing badly when I was in high school. At the next practice, nobody spoke much and we all gave maximum effort. However, when my U10 team lost on Sunday, they came back on Tuesday all happy and joking. They didn't really understand how practice and match performance are related. Before teaching the soccer knowledge, I had to coach the philosophy of deliberate practice.
"Keep your heads up. This is a learning opportunity that will make us stronger." Before we started winning, we had to have several games with a bit of a fight back and even draws. While a 4 to 0 loss is not something to celebrate, it often looks like a miracle next to the 15:0 loss. So, at the end of the game I asked for players to come up with positives. They often told me that we defended better or that we had more shots on goal or that we did better passing. They were aware of the improvements, but I had to make them focus on that and not the final score.
"I am proud of the effort you put in. Your hard work doesn't go unnoticed." Sometimes players really go beyond what I think they can do. They never show that at practice, so nobody knows that they can do that. However, in a game they put amazing hard work and we have to reward that. Other players that might give up after the first lost ball need to hear that we cheer for hard work. So I often tend to single out the good behavior by name and in public.
"They are a good team. We are getting better and we are going to win next time if we practice well." It is important for kids to have a hero or idol, but also a realistic goal to aspire to. When they play against a really good team of peers, they should look at them and try to learn something from them. There was one team that we lost to twice in one season and one more time in the end of season tournament, then didn't meet them until a year later. A narrow 2:1 win brought so much joy that other people thought we won the World Cup. We had to explain later what it meant to the players to win against this team. The losses against this team made them practice harder and give everything they had at that game.
Youth soccer is as much about coaching soccer as it is about developing life skills. The ability to see the long path and be patient, yet deliberate is the main thing we are teaching the young players. Parents often want their kids to be resilient, but don't want them to have challenges. Instead, we work with the players and the parents to think of the losses as opportunities to learn. After all, I hate losing so much that I had to look at the situation for me to learn and grow. I became (slightly) better at handling losses, but also learned how to help my players handle it better, too.
I don't wish consecutive heavy losses to anybody. However, I hope that these suggestions will help you handle the emotions of your team after a loss.
Submit your own guest post to Coach by Heja here
Stefan Angelevski writes about soccer on rondocoach.com